EFG Hermes Concludes Advisory on USD 210.5 Million (AED 773 Million) IPO for Al Ansari Financial Services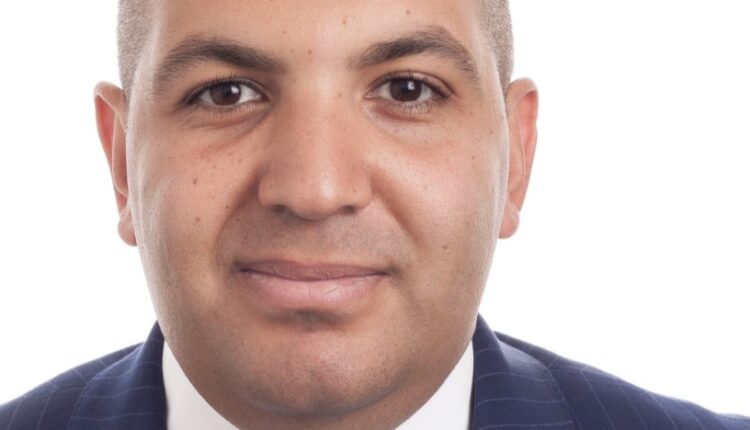 EFG Hermes, the leading investment bank franchise in Frontier and Emerging Markets (FEM), announced today that its investment banking division successfully completed advisory on the USD 210.5 million (AED 773 million) initial public offering (IPO) of Al Ansari Financial Services PJSC (AAFS) — one of the UAE's leading integrated financial services groups specializing in the money transfer and exchange business — on the DFM.
EFG Hermes acted as joint global coordinator on the transaction, marking the Firm's fourth joint global coordinator role in the last six months, with others including Taaleem's USD 204 million IPO on the DFM and The Pearl REIF's USD 60.6 million IPO on the Muscat Stock Exchange (MSX) in November 2022, in addition to Abraj Energy's USD 244 million IPO on the MSX in March 2023.
The listing saw AAFS offer a total of 10% of its share capital, equivalent to 750,000,000 shares, at a nominal value of AED 1.03/share — implying a market capitalization of AED 7.73 billion (USD 2.10 billion). The offering was 22x oversubscribed and was priced at the higher end of the announced price range.
The IPO was comprised of a Qualified Investor Offering, which generated strong demand worth AED 10.2 billion from both international and regional investors, and a UAE Retail Offering, which generated demand worth AED 2.5 billion.
AAFS is one of the leading UAE-based integrated financial service groups, boasting over 50 years of experience in the money transfer and exchange business. Today, the family-owned group has built a specialized financial ecosystem that provides cross-border payments, foreign currency exchange solutions, and access to the Wage Protection System (WPS) in the UAE, among other services including bill collections and pre-paid cards, as well as payment technology solutions to consumers and businesses in the rapidly growing payments and foreign currency exchange and remittance market in the country.
The company began trading today under the ticker ALANSARI.
Mohamed Fahmi, EFG Hermes' Co-Head of Investment Banking, commented, "We are excited to have advised on yet another key transaction for the UAE — the first for a family-owned UAE business in recent memory and a tremendous achievement that falls directly in line with the emirate's push to grow legacy businesses, drive overall economic activity, and attract investment activity amid a challenging global backdrop. The GCC has bucked the global trend, seeing investors grow increasingly attracted to its strong fundamentals and the inroads made to deepen capital markets — a momentum we have capitalized on to lead on some of the largest listings in the region, the most recent being ADNOC Gas on the ADX and Abraj Energy on the MSX. As we mark our fourth joint global coordinator role in under six months, we plan to continue to expand our foothold in the GCC to bring to market quality prospects that generate lucrative returns while enabling our clients to raise necessary capital to carry out their growth plans.
"
This transaction marks the Firm's third IPO this year and is the latest of several landmark transactions EFG Hermes has advised on, having concluded 2022 with 12 ECM deals valued at USD 12.8 billion. Most recently, the division advised on ADNOC Gas plc's USD 2.5 billion IPO on the ADX, and Oman's Abraj Energy's USD 244 million IPO on the MSX. The division also advised on the first dual listing between the ADX and Saudi Exchange in a deal worth USD 1.8 billion for Americana Restaurants International. Additionally, it advised on Taaleem's USD 204 million IPO and Salik's USD 1.0 billion listings on the DFM. In Abu Dhabi, the division concluded advisory on the USD 2.0 billion listing of Borouge plc on the ADX. In Saudi Arabia, EFG Hermes Investment Banking advised on Riyadh Cables' USD 400 million IPO on the Saudi Exchange. In Kuwait, the division advised on Ali Alghanim and Sons Automotive Company's USD 323 million private placement ahead its IPO on Boursa Kuwait.